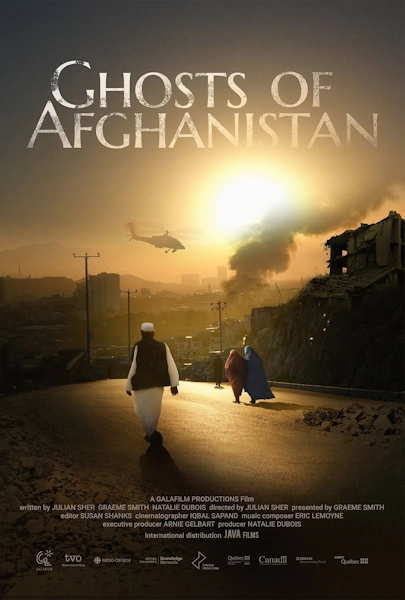 Watch Online
Watch Ghosts of Afghanistan for FREE
Details
Original Title:
Ghosts of Afghanistan
Tagline: Canadian war correspondent Graeme Smith takes an unflinching look at what went wrong with the war in Afghanistan.
Quality:
FHD
Audio:
English
Subtitle(s):
English
Storyline
As the Taliban seize control of Afghanistan and the "good war" ends in chaos and tragedy, war correspondent Graeme Smith offers a first-hand account of NATO's failed attempt to bring democracy, women's rights and freedoms to the country.
Photos
The minimum comment length is 20 characters. Respect yourself and others!